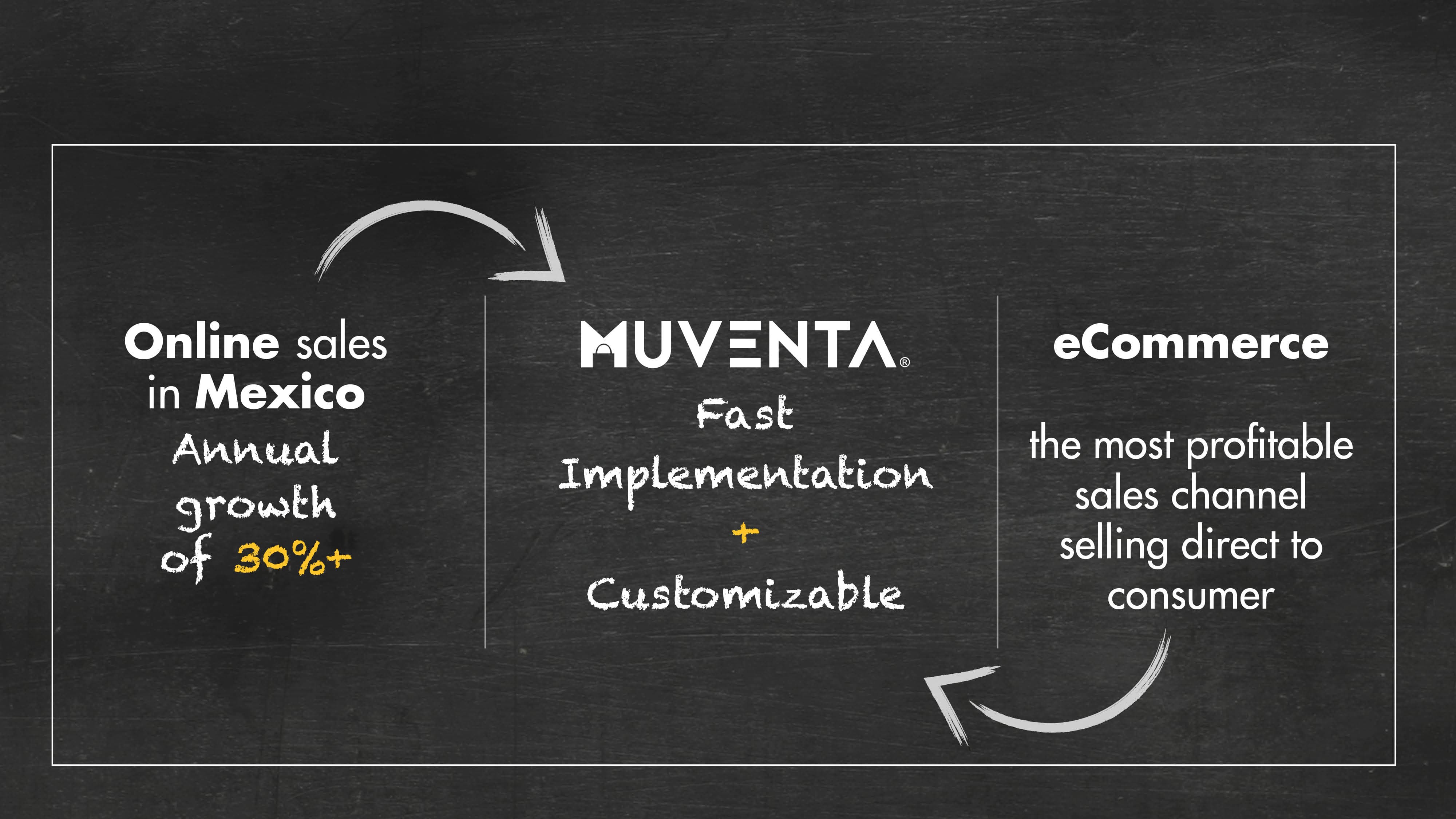 Through our various software products we reduce the barriers to launch a digital sales strategy
Commerce for Retailers and CPG Companies
E-Scale is our flagship cloud-based software as a service (SaaS) specifically designed for mid-sized and large retailers (B2C e-commerce solution) and consumer goods companies (B2B commerce). Robust and adaptable to different organizational sizes with capability to scale resources horizontally based on demand; accommodates medium to long-term ecommerce strategies with the best price-value relation among IT solutions.

Commerce Ready for Entrepreneurs and Small Businesses
Sheyla.mx is a cloud based software as a service easy to use "no-code" eCommerce platform focused on very small firms and entrepreneurs. Built-in plugins to execute sales tactics online such as a last mile fulfillment management, lost carts automation follow-up as well as a loyalty program module to better serve business-to-consumer (B2C) customers.

Custom Made eCommerce Platforms
We help solving our clients' digital commerce challenges through our proven process of aligning technology to the customer journey strategy of your organization.
Billing API for SaaS companies
Are you a technology company building a software as a service? Use our billing API solution to setup billing plans and automate your collections process. From Subscription Management to Recurring Payments with customizable rules to enable / disable specific functionalities for your customers based on overdue credit policies, our billing API as a service can be customized to meet your business needs.
Our mission is to empower your organization with eCommerce software solutions. Want to learn how we can help?
Get in touch
Undecided which eCommerce platform is right for your organization?

Technology should not be restrictive to large firms. Each ecommerce platform has advantages and disadvantages depending on the sector that you operate, the size of your organization and the current stage implementing digital commerce initiatives
This applies not only to large firms considering solutions such as Oracle Commerce, SAP Hybris Commerce or IBM Watson Commerce, but also applies to mid-sized companies considering Magento, BigCommerce, VTEX or even solutions such as Shopify that started for very small businesses.